A few examples of published poems. Unfortunately, I am unable to post my collection of unpublished work online, as poetry is considered 'published' once it has been shared online. I am also saving the work for a future collection.
To enjoy the poetry in the original format, it is recommended to view this page using a computer or tablet.
Sarah's Letter to Santa
Published in 'Christmas Poems' (United Press)
__________________

Dear Father Christmas,
I know you're really busy
but I just wanted to say …
we haven't got a chimney pot.
Hope you can find a way.
Mum said it isn't safe enough
to leave ajar the door.
I hope you don't get breathless,
there's no lift up to our floor.
I wouldn't use the car park.
Do you have a sleigh alarm?
Eight reindeer raced by joyriders;
they're bound to come to harm.
Your sleigh tagged with graffiti,
or presents lost and sold.
There's no way you could fight them off.
I hear you're very old.
Maybe you could use the roof?
Or hover in the sky?
Parking isn't sensible,
I really wouldn't try.
We haven't got a tree this year
and that's just simply tragic.
I'm wishing on a star …
p.s. I do believe in magic.
© Suzanne Olivante  2015 All Rights Reserved
Image source: Facebook – Poems for Children.

---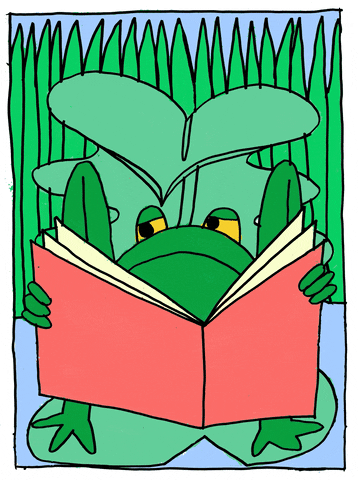 In 2015, the poem 'Fully Booked' was published in 'Toad Tales', a collection of stories and poems for children, inspired by the Larkin Toads. These enormous, individually decorated toads were created for the Larkin25 Festival in Hull during 2010. The toads returned to East Riding in August 2015 for the Toads Revisited arts festival. You can view the entire collection of toads in the Toad Gallery .
Short video about the festival and toads
'Toad Tales' is available to purchase from the publisher Wrecking Ball Press. Written by various authors and illustrated by Alice Beasley. Below is the Typographical Toad, which Suzanne wrote about in the poem 'Fully Booked'.
Fully Booked
I have the type of face that says
I know a thing or two, or three.
Wordy-wise, a brainiac,
I feast on books of poetry
and dictionaries, story books,
growing fat and greedier,
but now I'm feeling sick …
I tried my first encyclopaedia.
© Suzanne Olivante  2015 All Rights Reserved
---
Published by the Emma Press in The Head that Wears a Crown: Poems about Kings and Queens.
A poem about the ghost of Mary Queen of Scots. A ghost in a pink dress has been seen many times at Sterling Castle and is believed to be Mary's spirit.
Royal trivia ** There have been spectral sightings of Mary in most of the castles and stately homes she is known to have inhabited or visited: Craignethan Castle, Mary's royal residence in Edinburgh, Borthwick Castle, Loch Levan Castle and Hermitage Castle.
Author trivia** Suzanne's grandmother worked in service to the Queen Mother – Elizabeth Angela Marguerite Bowes-Lyon, at Balmoral Castle and St. James Palace.
Granny spent hours polishing oodles of copper saucepans!
Now That I'm Headless

Ghostly and guiltless
My spirit restless
Can't wear a necklace                   
Now that I'm headless

I couldn't care less                          
Wish you would stare less

Standing so nervous                                                      
Startled and speechless

Did you just witness                      
Ghost in a pink dress

Hoping to impress                                          
Faded and bloodless

Back from my deadness
With rigor mortis

Trailing the coldness
Drifting and wordless

Sliding my stiffness                        
Over the surface

Hovering helpless                           
Suffering sadness

Feel like an actress                         
Haughty in grandness

Royal but ruleless
My smile is rictus

Touch my translucence
Vaporous mistress

Ghost life is timeless                     
Play hocus pocus

Though never homeless                              
I feel aloneness

Mourning but tearless  
Scotland is Queenless                   
Faithful and famous                                       
My spirit restless                                             
Can't wear a necklace                                                                   
Now that I'm headless
---

'Hiding Under the Cover'
Shortlisted for the National Literacy Trust
& Bloomsbury Children's Books Poetry Prize 2015
Hiding under the cover
waits a
flat bellied
multi-storied
soft backed
picture packed
all-knowing
telling
showing
wordy
nerdy
teacher-creature.
Seldom scary,
rarely hairy.
Never feed it.
Keep it. Read it.
© Suzanne Olivante  2015 All Rights Reserved
---
Siren

I am the sound
that wails and warns
with honks and horns
that shout
LOOK OUT!
GET OUT!
KEEP OUT!

I am the sound
assaulting ears
inducing fears
I startle streets
stuck on repeat
stuck on repeat.
You understand my burst of song,
but NEVER choose to sing-a-long.

© Suzanne Olivante 2011 All Rights Reserved
Re-edit of poem published in Ditty of the Month Club May 2015
__________________________________
Published in '50 Funny Poems for Children' (Thynks Publications)
Wig-a-noo
Our granny wore a secret wig –
she took it off at night
and brushed it like a furry pet,
to style the hair just right.
We stole the wig from granny's room
and flung it in the bath –
a floating, boating hairy bowl –
we could not help but laugh.
We dried it in the microwave
until we saw smoke rise.
The oven door flew open wide
revealing a surprise.
Soft curls of grey transformed to black –
one gooey, gluey lump.
With plastic tongs we reached inside
and grabbed the hairy clump.
With scissors, razor, garden shears,
we slowly chopped away –
created spikes from front to back,
set hard with insect spray.
Each spiky tip we dipped in paint –
bright pink and glowing green
and finished off with glitter glue
to add a sparkling sheen.
That was several months ago –
now granny owns a store.
Gran loved her new designer wig –
we made her fifty more.
From near and far the grannies come
to shop at Wig-a-noo.
Today it's 'Buy One Get One Free' –
so bring your grandad too.
© Suzanne Olivante 2011 All Rights Reserved

Gargantuan
GARGANTUAN means very big,
excessively enormous,
mega, massive, mammoth size,
colossal and quite monstrous.
Astronomic, grossly great,
gigantic and tremendous,
whopping, jumbo, way too large,
immensely vast, prodigious.
Hulking, herculean,
sizeable, stupendous,
monumental, mountainous,
hefty and humongous.
So when you need a word like BIG,
the choice is multitudinous.
GARGANTUAN is far the best –
titanic and

GINORMOUS.
© Suzanne Olivante  2013 All Rights Reserved
Published on the blog of children's poet Brian Moses

Waiting For Slug
sorry
for
the
delay
but
it
may
take
all
day
to
make
my
way
across
this
grey
and
gritty
street
I have no feet
© Suzanne Olivante  2014 All Rights Reserved
Published on the blog of children's poet Brian Moses

Below – Image credit: NASA/JPL-Caltech
Published in 'Watcher of the Skies: Poems About Space and Aliens'  (The Emma Press 2016)
_______________________________

The Hungry Galactic Plug Hole
star swallower
gas guzzler
gulping garbage feeder
matter muncher
dust digester
cosmic vacuum cleaner
yawning glutton
belly button
centre of the spiral
super suction
dark destruction
great galactic gyral
beyond control
it swallows whole
you can't resist the tug
black hungry hole
the light it stole
please someone find the plug
© Suzanne Olivante  2016 All Rights Reserved
_______________________________________
'The Pillow Poem' – for Poem On Your Pillow Day 2015
© Suzanne Olivante  2015 All Rights Reserved
The P1XL8 store at Zazzle are stocking poetry cushions and other homewares featuring poems by Suzanne Olivante . Including 'The Pillow Poem' above and 'How to Insult With Shakespearean Style', as seen on YouTube HERE
---
USAGE
Please email using the contact page, for permission to reprint poetry or artwork featured on this website, online, from anthologies, journals, social media, or anywhere else you find Suzanne's work hanging about. Work may be under publisher contract and carry strict stipulations on re-publishing or posting.
---